Nothing feels nicer and more relaxing than taking a luxurious bath in your own bathroom. And just because your house doesn't come with a luxurious bathroom, it doesn't mean you can't make it look like one. Not every person has the luxury to renovate their bathroom and make it look as grand as the fancy ones they are used to seeing in the movies, but you certainly can add in some elements that can make your bathroom appear a luxurious one. It doesn't take much to get a 5-star hotel feel at home, with little tweaks and certain additions, you can make your bathroom look as luxurious and fancy as any other 5-star hotel.
Everybody deserves to have a nice bathroom in their house, and it doesn't have to be an expensive makeover. If you have been meaning to give your bathroom a luxury makeover and looking for ideas to do so, consider yourself lucky, as we have highlighted some of the best luxury bathroom ideas for your home in the article below.
Purchase luxury towels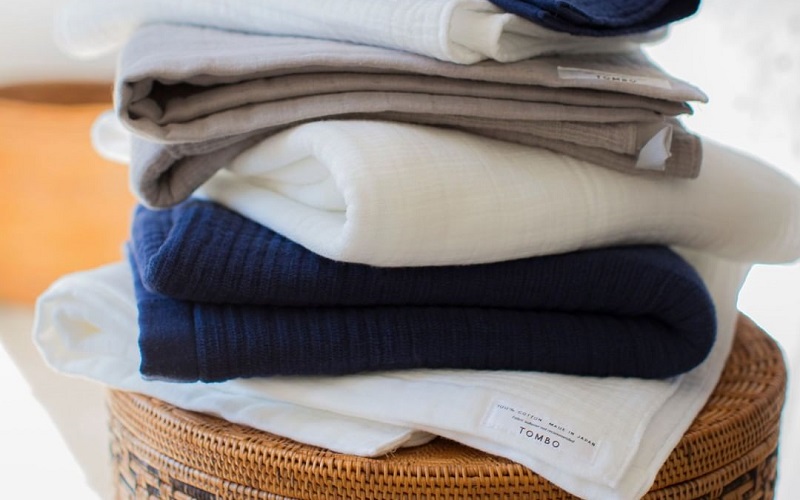 Replacing your ragged and old towels with luxurious ones can be a great start to revamping your bathroom. It is an excellent way to give your bathroom a sumptuous feel. Invest in towels that evoke a sense of luxury and will make you feel like you have had just the best bath of your life in the fanciest bathroom. In addition to that, you can also purchase a matching dressing gown, which definitely enhances the experience. Look for towels that feel soft and fluffy, after all, you would want something warm and fluffy to cocoon yourself in post-bath.
Go green
Nothing can make the space inside your house as alive as plants do. Bringing the outdoors in is a super amazing and hassle-free way to transform the whole appearance of your bathroom. In addition to adding colors and textures, plants also help to purify the air by eliminating the toxins. Look for plants that can thrive in the bathroom's high humidity levels. Boston fern, snake plants, Zanzibar plant, golden pathos, and several others are some of the best plants to keep inside your bathroom.
Keep your storage stylish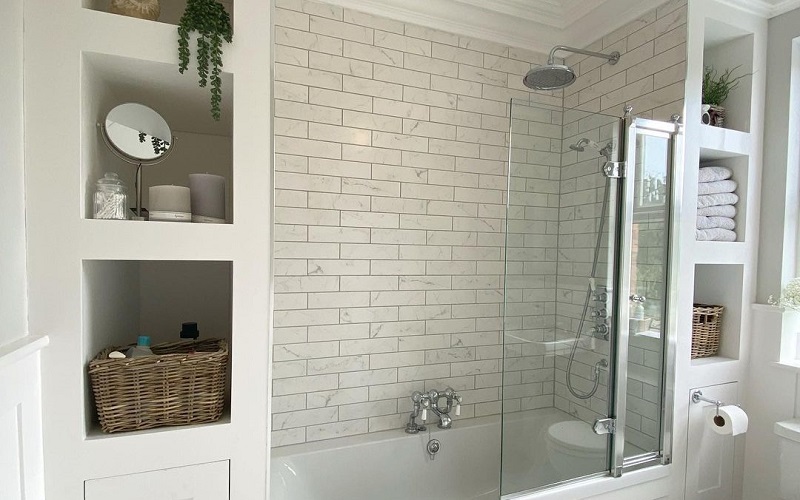 Storage is one of the most important features of any bathroom. In order to make your bathroom look more opulent, it's important to pay attention to even the tiniest details. Not only it's imperative to keep your bathroom clutter-free but to also make the storage look as stylish as possible. You can include a few on-trend items in your bathroom like a wooden ladder, which you can use to hang your towels or to place some items like plants on the top of the shelves.
Include essential oils and candles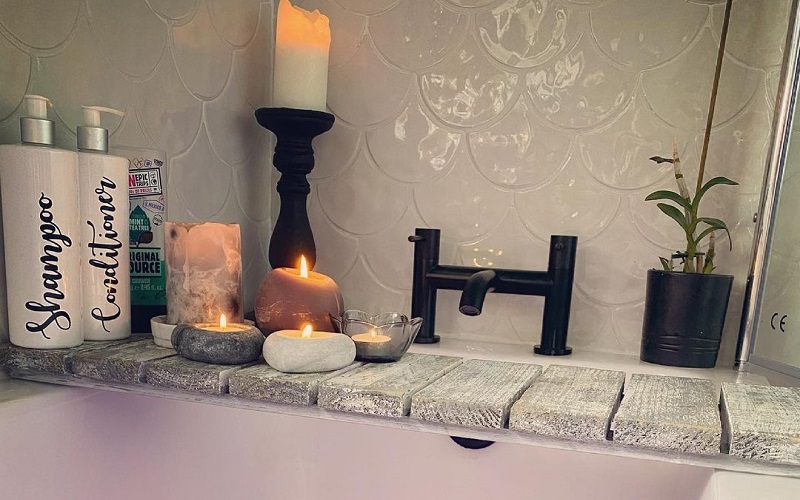 One of the best ways to make your own hotel-like bathroom is by including essential oils and candles. Depending on the vibe you want to create, you can choose among different scents. The calming scents of these essential oils and candles help in relieving stress levels and make you feel more relaxed. Lavender, citrus, rosemary, and peppermint are some of the best scents to include in your bathroom.
Switch your lighting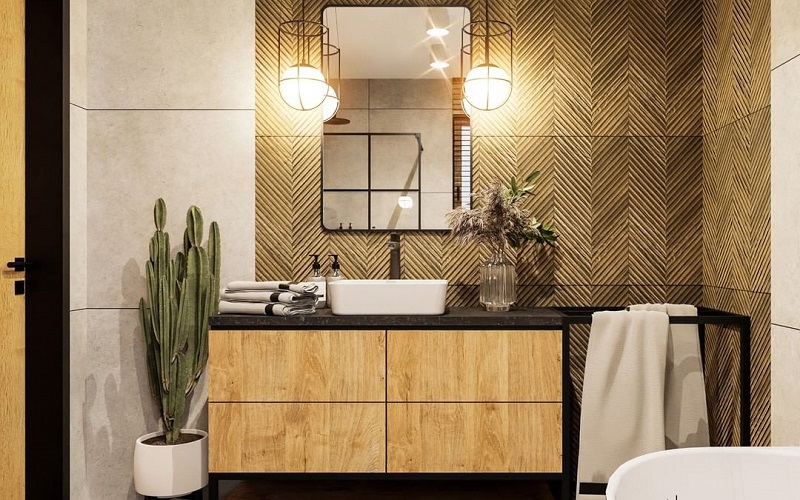 Lighting can make a huge difference to your bathroom. One of the main keys to making your bathroom look as bright and lively as a hotel's bathroom is the lighting. While lighting's main purpose is to brighten the area and make it look well-illuminated, you can make another use out of it by investing in statement lighting, such as pendant lighting, chandeliers, and hanging brass bulbs. This will help to add more character to your bathroom and make it look fancier.