Stripes are undoubtedly one of the best ways of decorating your house. No matter what your preferred decorating style is, stripes can fit into all. Whether your house depicts a traditional vibe, cottage vibe, or modern vibes, you can work up the stripes with all different styles. Much like how stripes work wonder for your outfit and overall appearance, it can work as effectively to bring some structure, depth, and character to your space. There are many advantages of incorporating stripes to your space, be it either for functional use or for an aesthetic touch, stripes can help you make a statement either way. One amazing quality about stripes is it can be utilized in a variety of ways, and also, it tends to go incredibly well with some other prints and patterns like floral, dots, chevron, and many more. Monochromatic style is not the only way of doing stripes; you can also lend some colors to it like a rainbow-themed one to create a more visually appealing effect. These bold stripes can be worked up anywhere and everywhere, and to brief you about some of them, we are here presenting you with 5 different ways of using stripes to bring character and depth to your space.
Furniture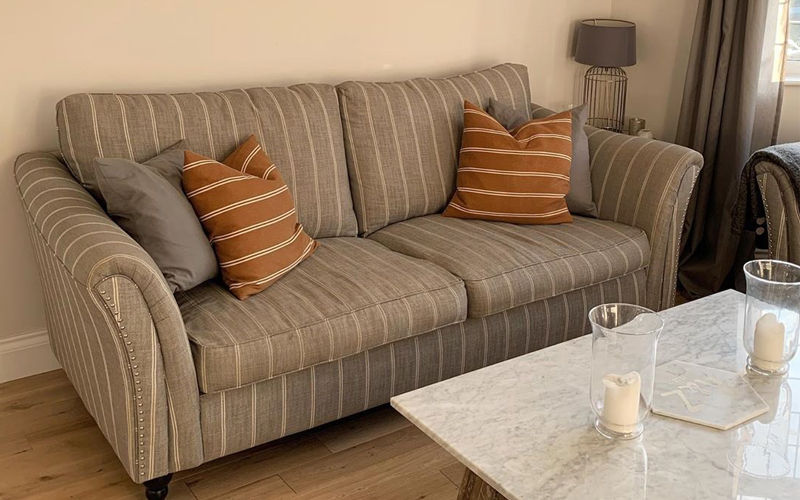 The easiest way of doing stripes in your space is by introducing it in the form of furniture. The fabric-covered sofa, couch, and chairs are the best options for you to consider as they can be easily customized into a design of your choice. Vertical striped sofas can instantly change the whole appearance of the room, making it look from drab to fab. You can also redo old chairs and sofa with striped fabric, which is a less expensive approach. You can also add stripes to your coffee table or side table by using painters tape and paint.
Walls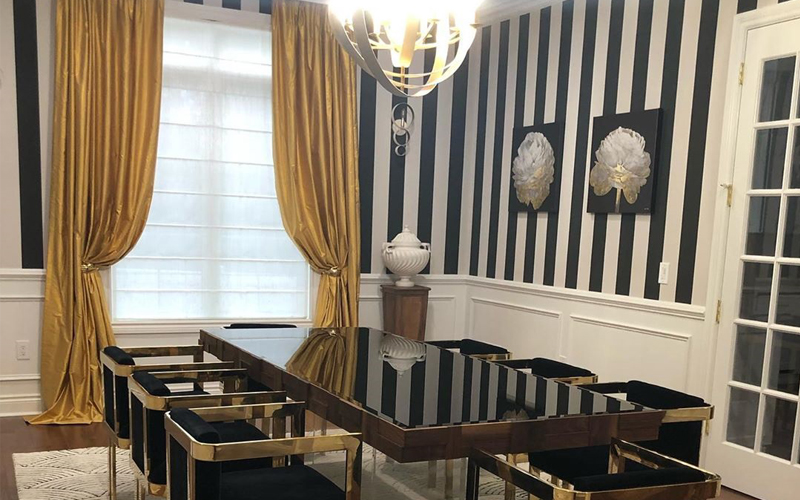 Working up stripes on the walls is the most effective way to make it work for your room. Stripes are known to help in working up your space in many different ways. For instance, painting your walls in vertical stripes can make any room look bigger, spacious, and elongated. You can also choose to go with horizontal stripes if that is what will go best with your room. However, you will need to be very careful with the scale of stripes as the rule of thumb for doing stripes is the larger the room, the wider the stripes should be. Also, don't overdo the stripes as it can easily start to look really overwhelming. One accent wall will do the job for you.
Floor and ceiling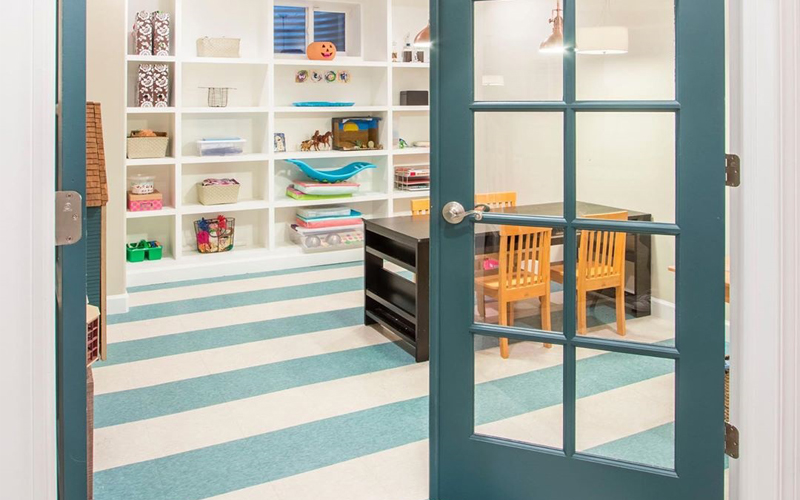 Walls are not the only spot that can be used to incorporate stripes. You can use your ceiling and floors too to work up these stripes. Today, the ceiling, as well as the floor, is treated as a fifth wall that can be put to great use to add some dimension and character to space. Horizontal black and white stripes are the easiest and classy way of doing your floor, contrasting it with a stronger accent will help in bringing it out even better. You can also choose to go with bright colored stripes, which will help you in injecting colors and creating a contrast in the room.
Similarly, doing your ceiling in stripes will bring an additional element to space, making it look more dimensional and characterized.
Rugs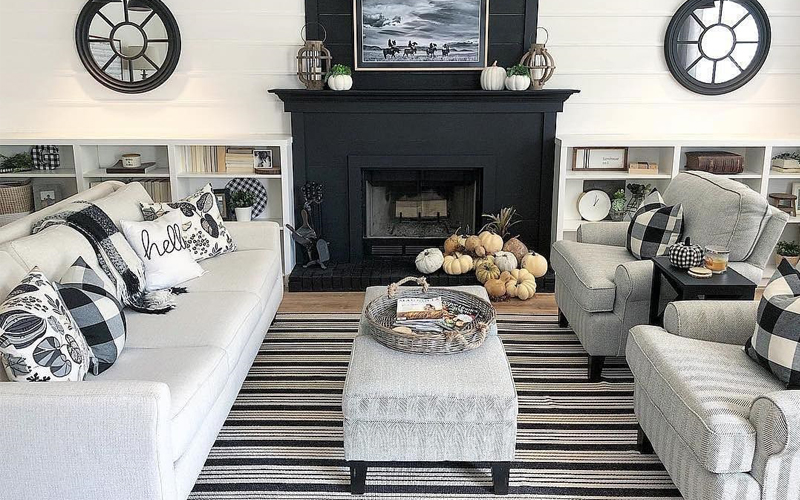 When it comes to accessories, then the rug can always be the best choice for you to consider. Apart from being a great decorative piece, it also helps in bringing the room together and make it look more inviting and spruced up. Striped rugs are a great way to incorporate into your room as they will add some drama and character to space. As far as the color scheme is concerned, a monochromatic style like black and white, as well as colorful stripes like a rainbow theme, works equally amazing. You can pick the one that matches the vibe of the room.
Some little elements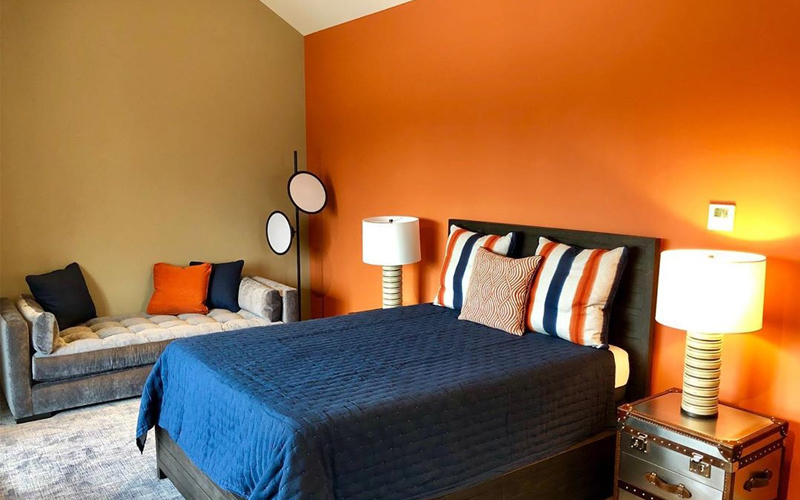 Just because you are on a budget doesn't mean you won't be able to work up stripes in your space. Sometimes, a few little things and elements are good enough to create a statement, and that is what you are supposed to do when you are a little hard on your pocket. Adding striped throw pillows, blankets, lampshades, wall art, vases, and even your curtains are the best ways to bring a change. These small touches are what make your room a HOME.