Every corner in the house should be decorated with a playful vibe. Home decor has become extremely popular now and has made its way to every possible space in the house. If you think it is limited to the living room and bathroom, you would be wrong here. The less important spaces require as much attention as important places. A study area has got a lot of importance in this aspect and must be paid due attention. If you need to decorate your study room, then we have a lot of ideas for you that are easy to curate. Pick them and make your study space a happy area to be.
Choose a fancy wooden desk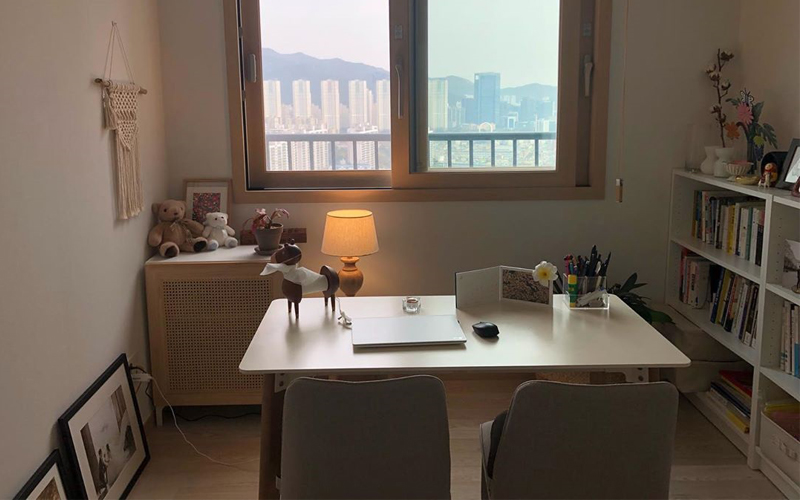 When you are choosing furniture for your study room area, you should pick something that is versatile as well as fancy. Decor has extended its horizons to almost everything and it's time that we start looking at it from a broader perspective. There is so much you can do to create a playful study room as well. The environment matters a lot when we are doing any kind of work-whether reading, studying or cooking. There are a lot of variations in this category and everything looks great. If you are choosing furniture, we say pick a really fancy wooden desk in high-quality material that will look attractive from a distance. Use it for all your purposes but keep it tidy and clean always.
Add colorful lamps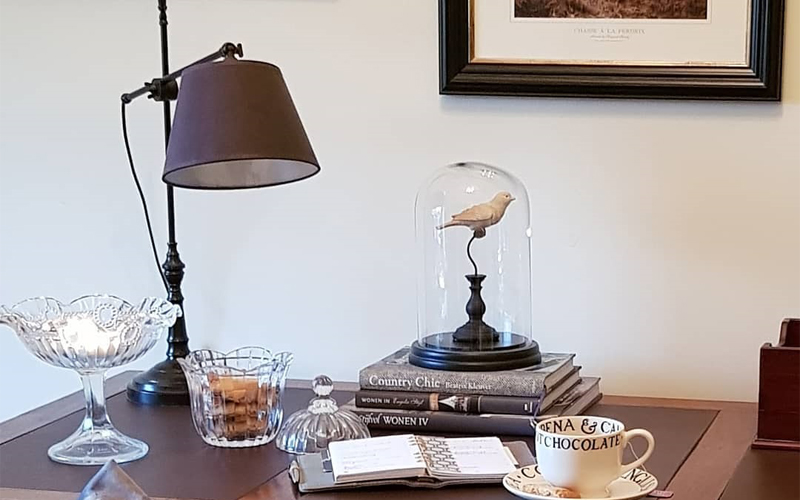 Who said that you should add mainstream lighting for your study area? That is definitely not the case when it comes to creative home decor. You should always add some personal touch to your space, no matter what area it is. Appropriate lighting is a must when it comes to any area of the house. Illumination helps us do the work better and also makes the area look brighter and refreshed. Colorful lamps must be added to your space to create variation because this pop of color will bring life to your study room. When you light it up, it will illuminate the whole room in a way that nothing else can. Make sure that you choose colorful lamps according to the theme of the room. Rush through your thought process and pick unique patterns.
Include storage cabinets
Just because this one is your study room, that doesn't mean that you create a mess out of this place. Everything should be kept neat and tidy because cleanliness and precision factor is very important when it comes to home decor. If you have a lot of stuff going around here and there, then you definitely need storage cabinets. They will make space for a lot of things and you can easily arrange them in sequence. Storage cabinets also come in a variety of designs and help you organize the stuff your way. Pick any bookshelf or a wooden cabinet and hang it on the wall. You can also place it one of the corners and add a flower vase on top for warm aesthetics. Everything should involve your personal touch.
Personalized walls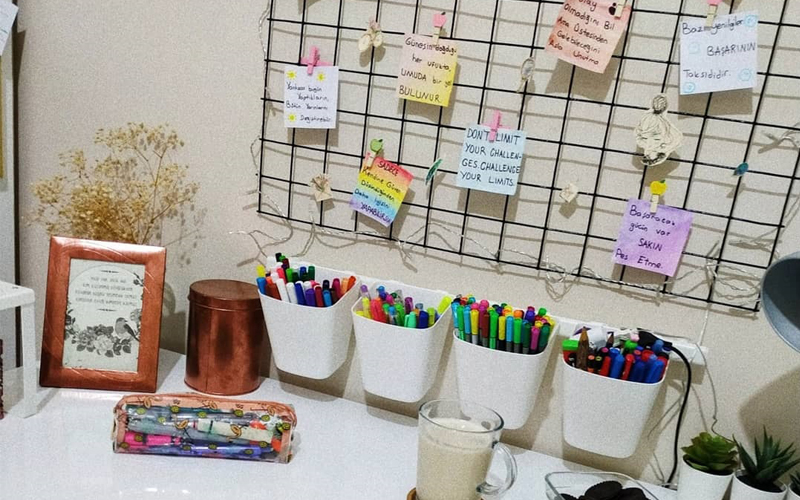 Walls of a room carry half the essence and must be painted the right way. There are a lot of options when it comes to wall decor and we recommend you to choose the perfect wall art for your space. With color wash walls, sponging and even customized wallpapers- everything is a great pick for your space. Personalized walls have a unique appeal to them and look gorgeous everywhere in the house. For your study area, you should pick fancy wallpapers with a colorful appeal so that they make you feel positive and happy. The vibe of the room affects the mood of a person a lot and thus, you work better. Pick any color of your choice and curate the best space for yourself.
Add inspiring art on the wall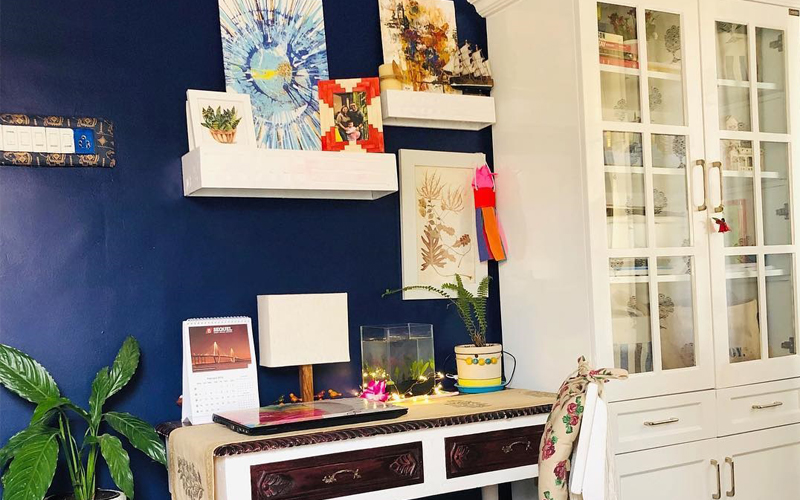 Every room requires a personal touch and that should be the foremost thing you want to do for your space. If you are decorating your study room, it should include some pieces of art inspired by various artists and renowned personalities. This piece of art can be anything that motivates you. It can be abstract art or motivational quotations. Anything you like can be added to the room in this regard. If you are thinking that a study room doesn't require much effort for decoration, you are wrong here. A study area requires your attention the most because you do some really productive tasks there. So it is important to add something that inspires you in life.