Do you want to give a fantastic makeover to the powder room space? If yes, then this article has got the most interesting and fun details for you. To make sure that your powder room can have an impressive makeover to impress the guests we have got trending DIY décor tips. We have handpicked some of the best powder room DIY décor tips that can make space look more marvelous and stunning. So, if you want to know more about powder room décor then you can surely go through the details that are given below.
It is true that in the present time that every powder requires outstanding décor to impress every eye that enters in the room. You can go through this décor blog and collect all the best DIY décor tips for powder room decor. We have especially selected the best simple décor ideas that you try out at home for enhancing the beautified look of the powder room effortlessly. So, further information and ideas you can simply have a look at the best décor tips that are listed below.
Decorate Mirror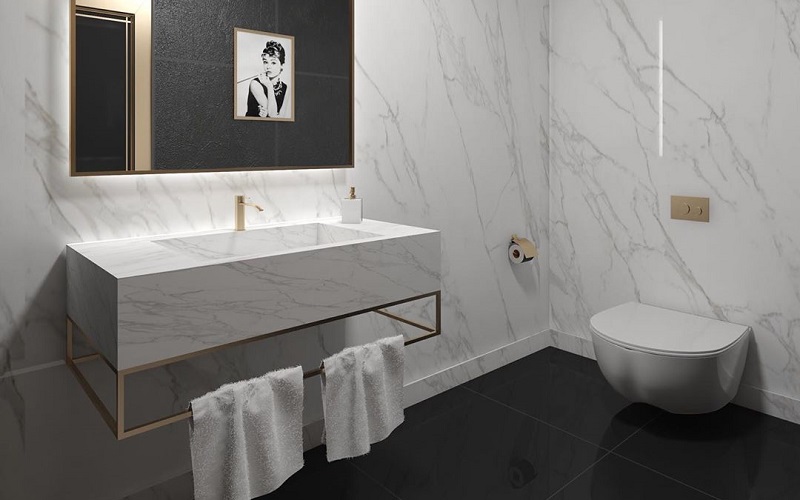 You can use a variety of fake pearls, wooden sticks, fake diamonds, seashells, and corals for giving an attractive border to the mirror. Similarly, you can also use rustic ropes for decorating the entire border of the mirror; this idea will make the mirror look more impressive. You can use a glue gun for sticking the accessories on the mirror and yes it can stay up to years and years, well this idea will surely lift the stylish beauty of the powder room's mirror. Most importantly, this DIY décor idea will also give a brand new makeover to the old dull mirror in the best way. So, try out this simple décor tip now.
Time For New Paint
If you want to give a stunning makeover to the Powder room then you can pick a bold and vibrant color paint to enhance the radiant beauty of the space. You can also so use a variety of designer block stamp for giving a printed decorative look to the wall. But, if you are looking for a brand new paint that can enhance the beauty of the Powder room then you can choose some trending bold to vibrant shades to highlight the attractive look of the space. Colors like midnight blue, peacock green, mustard yellow, burgundy, and magenta can be the most wonderful shades that can lift the stylish look of the modern Powder room space. So, try out this DIY décor tip now and get the best modern makeover of the Powder of space.
Creative DIY Accessories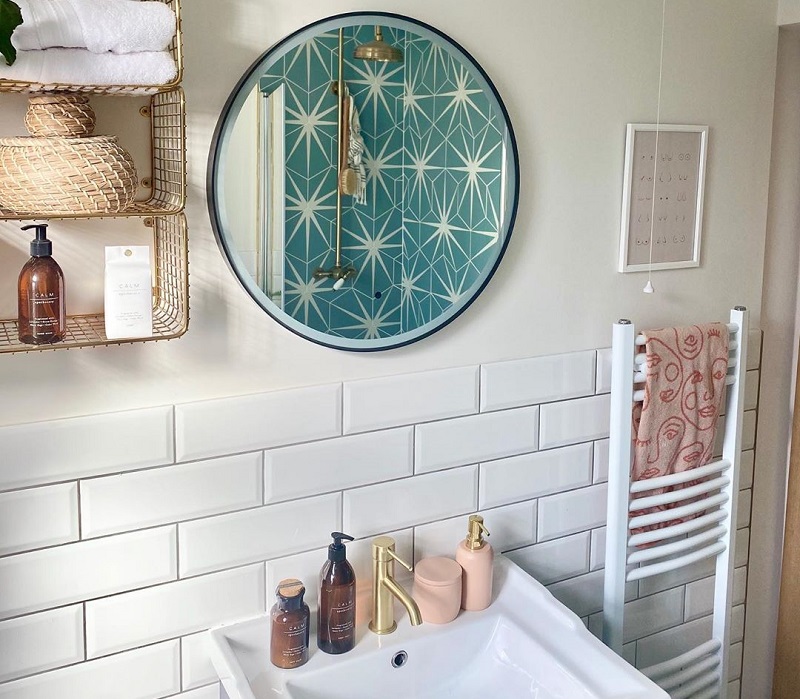 You can use a variety of handmade DIY decor items for giving a gorgeous look to the Powder room. You can hand paint some pottery items, planters, and containers for storage. These amazing creative accessories can give a stunning makeover to the Powder room and help to make space look more impressive and radiant. So, you can pick the best DIY decor accessories that can easily make your powder room more outstanding. Also, you can use handmade painting, canvases for wall décor.
Handmade Mat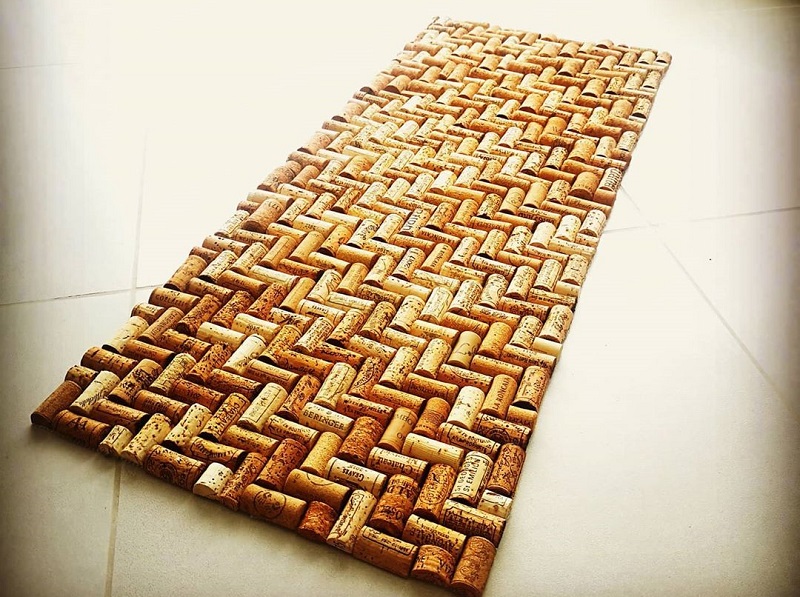 In the present time, handmade mats are gaining popularity in making space look more embellished and beautiful. You can use a variety of threads and ropes for creating a handmade mat for the Powder room décor. Also, a handmade DIY mat can easily lift aesthetic and bohemian style décor effortlessly. This DIY idea will help to make space look more decorative and attractive to meet the goals of modernism. So try, out this tip now, and give a stunning gorgeous makeover to the space everyone to impress with stylish aesthetic décor.
Therefore, these were the best and simples décor ideas that you can try out for decorating the powder room. Thus, experiment these amazing ideas now and give a stylish creative look to the powder room and for further details, you can surely visit our website.