Whenever it comes to decorating a house the first thing that comes to our mind (apart from furnishing) is to decide on the wall décor. Walls form a major part in any house hence why it's extremely important to put that space to best use by decorating it in the most amazing way. Spruced up walls can instantly refreshen up space and can literally bring it back to life. Keeping the walls bare and empty is one way of making the space appear unwelcoming and less appealing. We understand the term minimalistic but keeping the walls bare is not the best way of incorporating minimalism into the rooms. There are certain elements that don't overpower the room with its loud or gaudy look and still look amazing as a wall décor.
Whether dealing with a tiny space or looking to add some character to the room, decorating the walls is one great way of sprucing up the room. It also allows you to add some of the pieces that reflect your personality and satisfies your aesthetic.
We have gathered a list of some décor ideas that will look amazing on your walls.
1. A gallery wall
Nothing does quite a magic like a gallery wall does. This classic décor idea is one of the best things that you can do to your walls. It is a perfect way of adding character and colors to the room. You can use it to display your art, family pictures, some décor pieces like dried leaves flowers or anything that suits your taste. You can also add wall hangings with it to spice up the look. Opt for simple frames of different sizes to give the wall a dramatic appearance.
2. Hang potted plants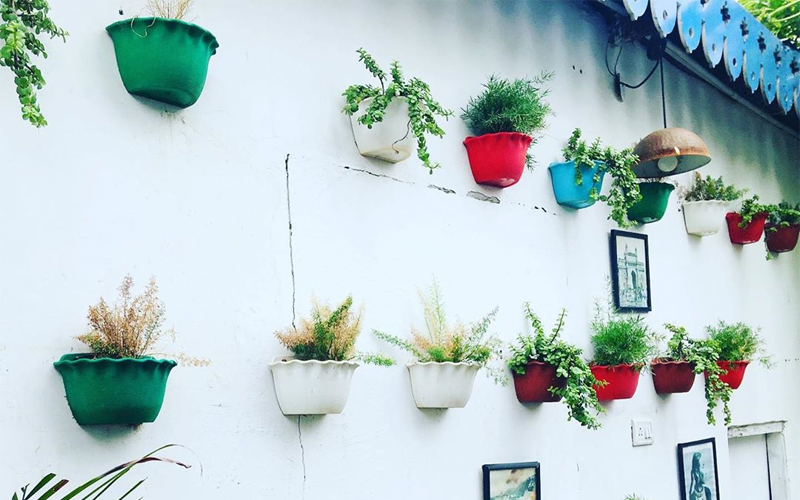 Adding greenery to the room is one great way of sprucing it up. Putting plants on pots or stands is too mainstream, everyone does that. But you can have a unique approach towards it by opting for plants that can be mounted to the walls. It also allows you to give your space a breath of fresh air and to add some colors to it in the form of different plants. You can pick succulents, ivy, etc. that looks really amazing on the walls.
3. Flaunt your hat collection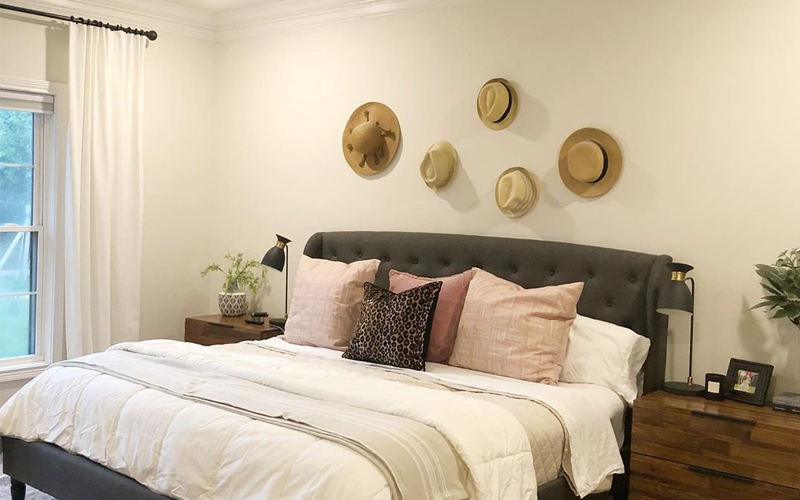 Sprucing up the walls with unconventional yet beautiful pieces is a great approach towards creating a nice wall décor. You can flaunt that hat collection of yours like a pro. It is one of the most sophisticated ways of doing your wall. You can use wall hooks to hang your hats on. Incorporate this wall décor idea to your bedroom or living room to create a fun yet chic space.
4. Mirror mirror on the wall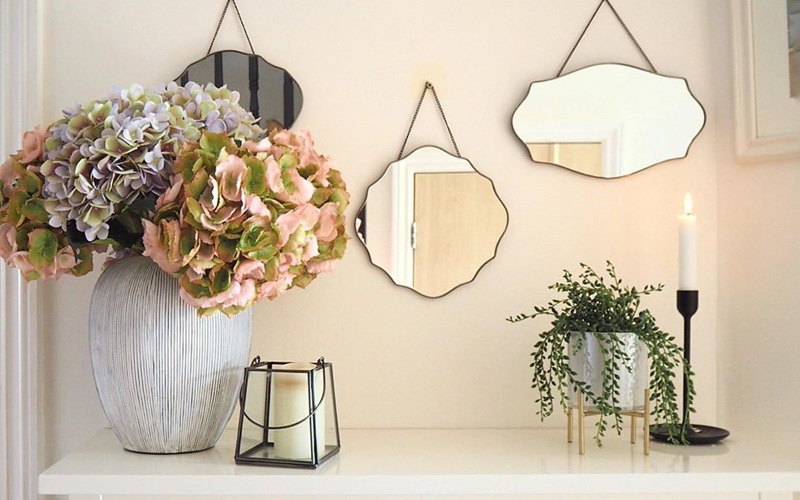 Adding mirrors to the room is another great way of creating a fun space. You just can't go wrong with placing a mirror as it comes with a lot of added advantages which you may or may not know about. The first one being it makes for a great decoration piece. Especially when it comes with a beautiful intricate frame. Mirrors are also known to help in giving an illusion of extra spacing to the rooms and make the space appear brighter. You can also create a gallery wall with mirrors if you are someone who likes to have a lot of shine in the room.
5. Show your creative side with a mural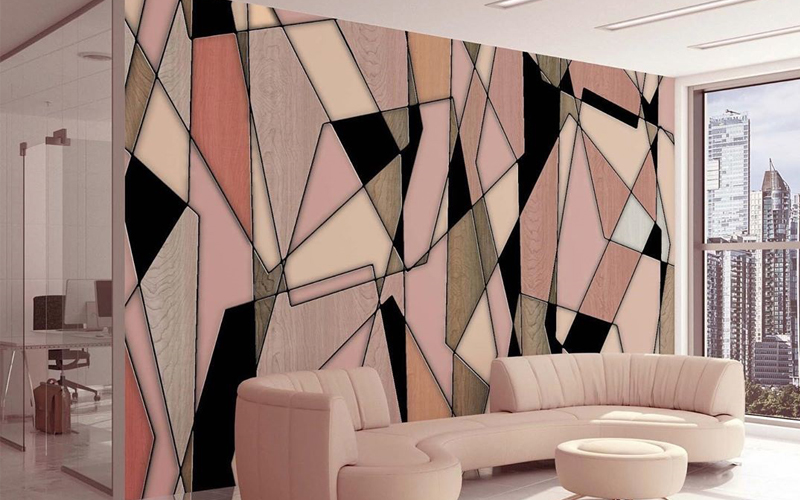 Showcase your inner talent and creativity by doing a mural paint on the accent wall of the room. It is one great way of decorating your walls as it helps in reflecting your personality in the best way possible. You can easily make the wall the focal point of the room by adding such artwork to it. If hand painting it yourself isn't your cup of tea, fret not there is an easy solution to it. You can opt for mural wallpaper that comes in every different designs and forms.
6. Add a dried branch or twig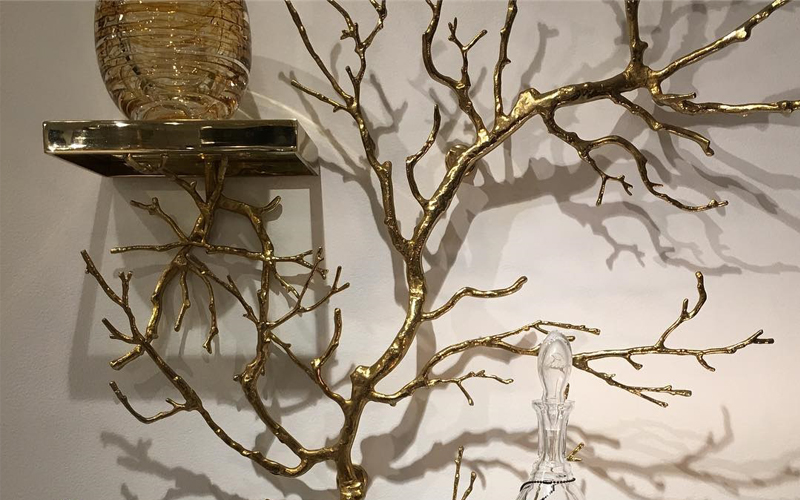 Go all-natural by adding just a branch or twig of plant to bare walls of the room. It instantly adds more drama to the space without compromising on your bedding style or any other element. After taking the branch off of the tree you can allow it to dry for some time and then stick to the wall using adhesive or double-sided tape.