You got yourself your own place that you can proudly can home. Now the next task is to design each and every room of this abode of yours. Rooms can easily be designs according to either personality of the person using that room or the usage of the room. However, designing a kitchen can be a difficult task especially if it is some compact space. One has to look at different aspects and then accordingly design and arrange what and where things would fit into that space. Also, this pandemic made a lot of people work from home, and thus they are spending more time at home and even cooking meals themselves. This led to people renovating their spaces and make use of each and every corner of their homes. If you have a small kitchen and are planning on designing or renovating that space then look for some ways you can make your small space look bigger and brighter.
Choose the correct color scheme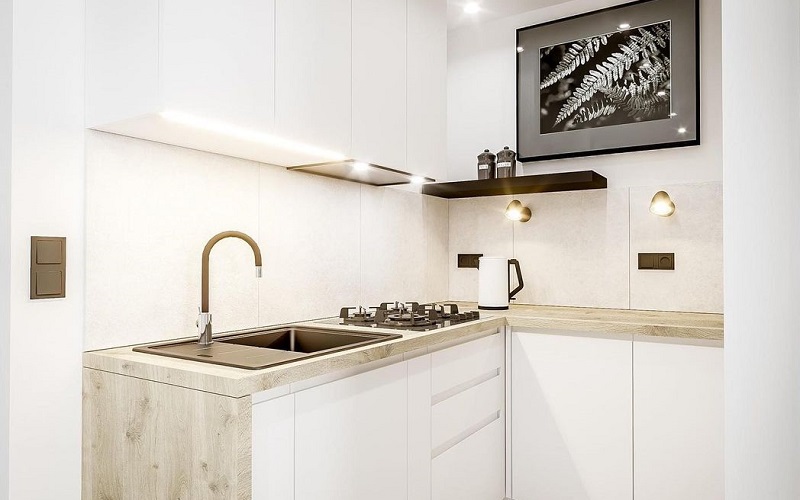 Don't go with what color you like but go with what color looks best here. You might like colors that are bright and bold or maybe even dark whereas the small space in your kitchen needs something light to make the kitchen look bright and airy and larger than it is. Light colors reflect light and make the surroundings airier, which makes it an illusion that the space is big whereas darker hues tend to make their surrounding look compact than it is. For small kitchens, prefer using white and natural hues such as wood. You can use silver as the color for your appliances.
Limit the cabinetry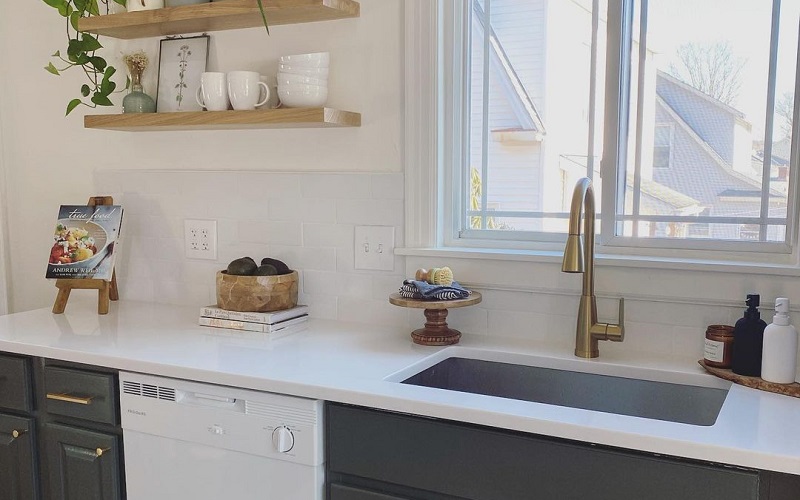 Cabins take up most of the space in a kitchen. To make more space and less limitation, try to accumulate the cabinets in a precise manner. For example, if you have a cabinet on the opposite walls try remodeling them and get them to just one side of the kitchen. Group the cabinets vertically for extra space. Use sliding doors to open the cabinets and drawers that have a lot of capacity. Try and utilize the space such that you can roam around and cook freely and still have lots of space for storage. 
Focus on good lighting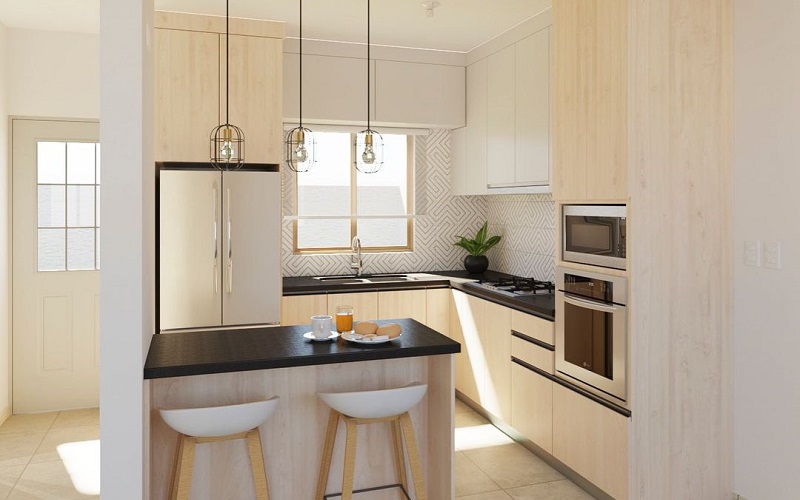 This is the aspect often neglected while designing a kitchen. For small kitchens, lighting is one of the important points. Lighting can either make or break the whole look of the kitchen. make sure you have a good source of light in your kitchen whether it be a good big window or bright lights fitted to make the kitchen brighter. Use good lights in your kitchen and try using the white ones instead of the colored ones. Windows can make a huge difference as they bring natural light into the room and makes it look spacious.
Customize your space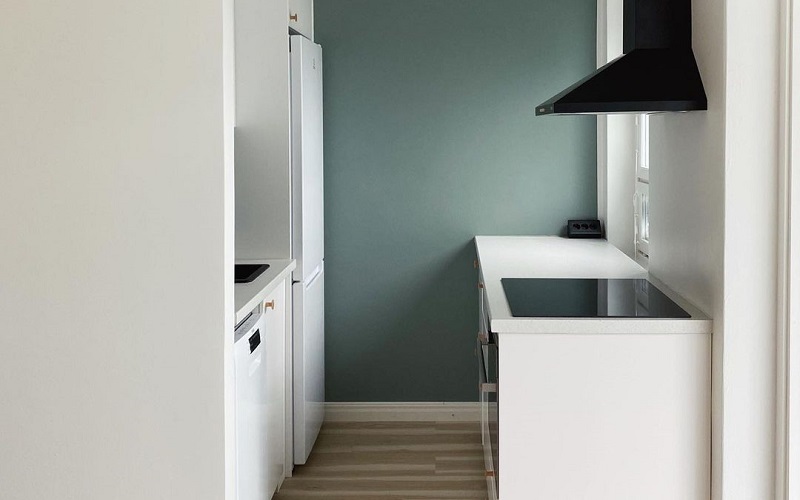 You can customize and make certain things multipurpose. Cabinets and drawers can be customized to the space available or according to the shape or design of the walls. You can customize the kitchen island and utilize it and both the island and a dining table. Plan accordingly and build some high-functioning kitchen with multipurpose furniture.
Adopt 'less is more'
Try not to fill every nook and corner of the kitchen. Avoid tall furniture or wider cabinets. Make sure the entrance is wide enough. sometimes less can be enough or more than enough you just have to store things in a clever and effective ways. Don't cramp the kitchen with stuff that is not in everyday usage. Avoid buying appliances that are not of any use to you.
The main, important point here is to keep the kitchen clutter-free and organize each and every corner of the kitchen. make sure you organize your kitchen from flooring to roof to storage and color keeping in mind the space available. Look out for hacks that can reduce space usage and help you create some more space in your kitchen. you can makeshift the kitchen island and use it as a table as well as for storage underneath it. Make sure while designing this space of your house you give it your personal touch to create a homely feeling.