When it comes to great bathroom designs, you can rush through your thought process and curate the best ideas ever. You can be as creative as you want to and design the most gorgeous bathroom for your space. You can pick vibrant colors and tones for your walls, fancy furniture for the corners, greenery for decoration and playful tiles as well. There are a lot of options in this line if you come to think of it. Make sure your bathroom is neat and tidy always. It should always emit fragrance and a positive vibe. Pick these ideas for your bathroom space and design the most creative bathroom for your home!
Choose a Crazy color scheme
Choosing a colorful theme for your space is a great idea to add some sort of creativity. This creativity needs your perspective and is not limited to the living room or bedroom alone. It can find its way into the bathroom as well. You can be as creative as you want to for your bathroom space. Make sure that your bathroom looks neat and clean always. Choose a vibrant color scheme for your walls like bright and bold colors that will grab immediate attention. This color scheme has an amazing appeal to it which never fails to impress anyone. No one wants to see a kindergarten theme so choose your colors in the correct combination.
Bath mats are imperative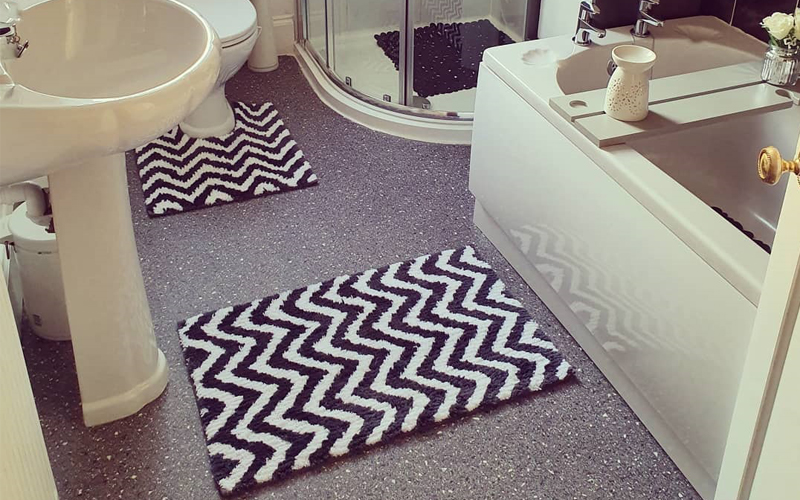 Placing bath mats is an imperative point in bathroom decor and should be executed without much thinking. If you think of it, you will know that it is not only a decor element but also full of purpose and utility. The purpose of placing such rags and mats is to soak yourself immediately after you step out from the shower instead of wetting the entire bathroom. This is a big deal because a bathroom should not look filthy and dirty. Make sure you use fancy rugs and mats with absorbing capacity and in vibrant colors so that it adds utility as well as creativity to your space.
Add vintage pieces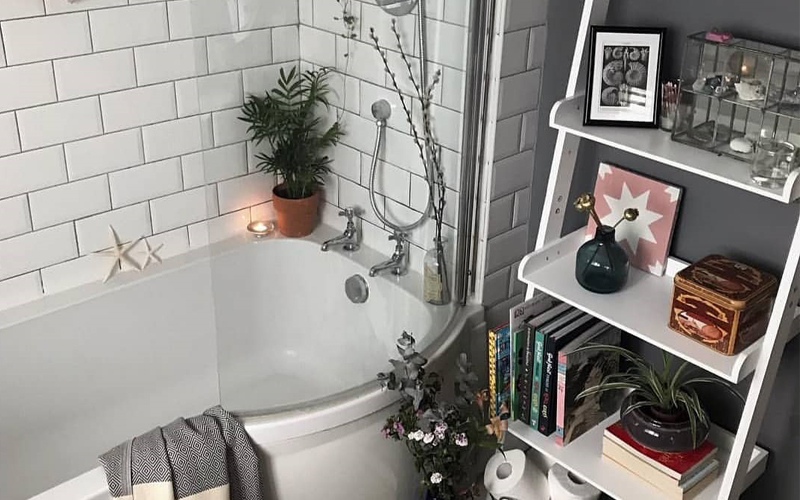 The bathroom and other vanity areas are a great space for our creativity and designing. If you are thinking of adding a creativity factor to the bathroom, then you must add vintage pieces for a royal look. It can be anything like a marble tabletop, a fancy lamp in one corner, a longline pendant light or even a vintage cabinet. Anything from tables to lamps or even mirrors are a great pick for the bathroom. Look for wooden material in vintage pieces that look ancient and pre-historic. Everything and anything you choose, do it for the vintage vibe.
Focus on the flooring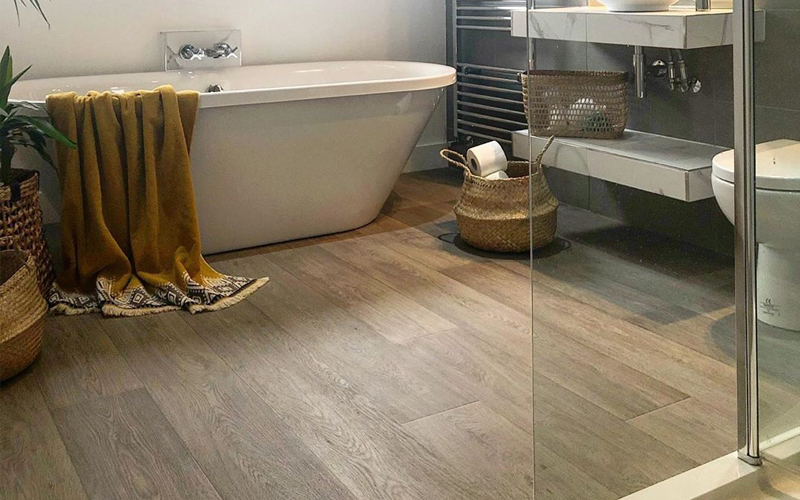 The flooring of any area is something you cannot ignore. It makes the area look even more gorgeous than you imagined it to be. A simple white floor is a mainstream idea and an eccentric flooring is dynamic. If you are looking for a creative flooring, then make sure you choose Aztec patterns in geometric designs as well as bright colors. Mosaic flooring is also a great idea for creating a whole different look and appearance. Sometimes wooden flooring is also preferred for a classy look. Flooring has to be anti-slippery and stylish at the same time.
Add natural elements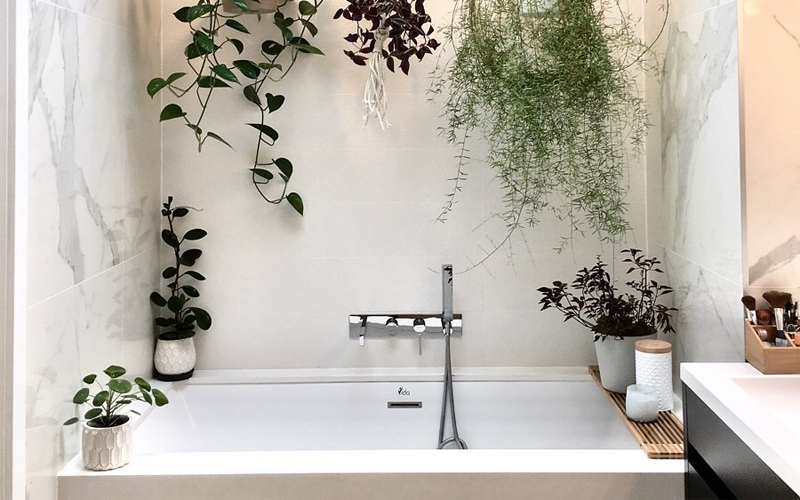 The bathroom is one space in your home that has to be creative and classy because everyone will go to this area. Anyone who comes to your house will definitely go to the bathroom and that is why it should be a classy area full of positive vibes. Add an earthy decoration or lush greenery for the perfect natural elements in your bathroom. Add a vintage table and place fresh flowers on it in one corner. You can even add plant hangings for the perfect look and attracting attention. You can add as many natural elements as you want.