If you don't have any space constraints while designing your house, we would highly recommend you to add a breakfast nook into it. It can give a perfect kickstart to your mornings. It is an ideal place for your family to gather at the start of the day and have some fun time while relishing on a freshly cooked meal of the day.
Try to keep it as simple as possible and give it a sophisticated yet casual look. Learn how to have a perfect breakfast nook for your house that is functional yet stylish
Make a Creative Seating area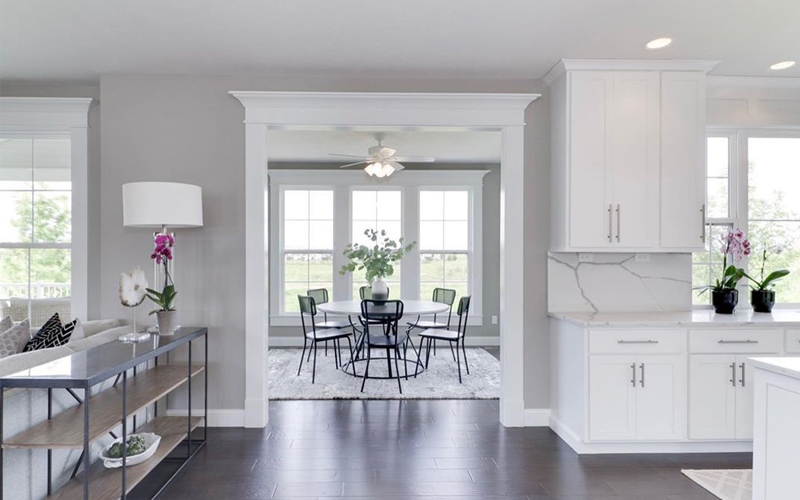 How can a breakfast nook be created without having a proper seating area? It should be such a place where you can relax on a Sunday morning while enjoying your delicious breakfast or brunch. So try to think beyond the classic table and chairs though it can make your food look colorful with those neutral colors in the background. But to have a more innovative design, create a full booth for a restaurant-style look. You could also install a bench seating underneath your kitchen window or build it into a corner with a rounded seating. It will definitely make your place more welcoming.
Install a patterned wallpaper to give it a more dynamic look and make it stand out from the rest of your space. Have a barstool style if you are the one who lives in an apartment building and doesn't have enough space.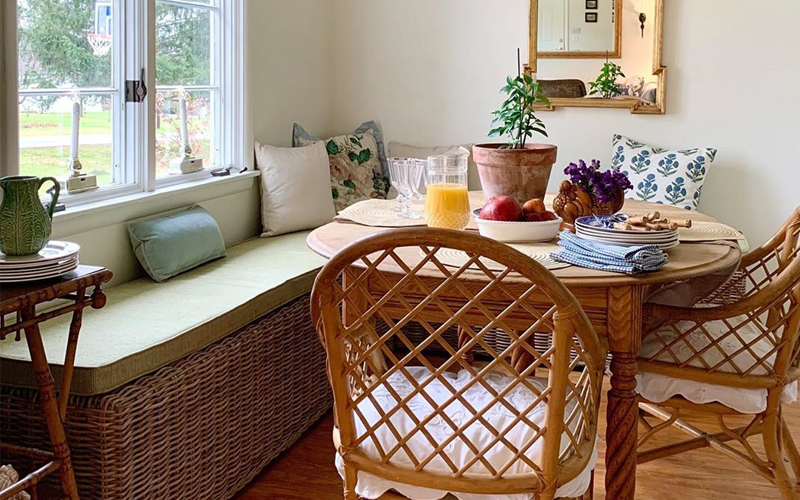 If you are dedicating a separate space for your breakfast time, then how can it be not warm and cozy where you can comfortably enjoy your morning tea or coffee? Create a place where you can sit and relax for long periods.
You just need to use the right textiles when making up a cozy atmosphere for your breakfast nook. Don't go for unupholstered seating as it will make your place feel cold and less inviting. Instead, put upholstered furniture and accessorize it. Throw some pillows to give a warmer and soft feel. You could also add a throw blanket if you want. Choose a black and white color palette to have a classy look.
Include Statement Lighting
When you want to give a particular space of your house a different look and highlight it, the perfect way to do is to add ambient lighting to it. Each space of your house can stand out by installing different light fixtures to it. The same goes for your breakfast nook as well. To create a warm ambiance and a stylish look, hang a statement lighting fixture over the table. You can create a statement by having either that perfect size or a distinct shape.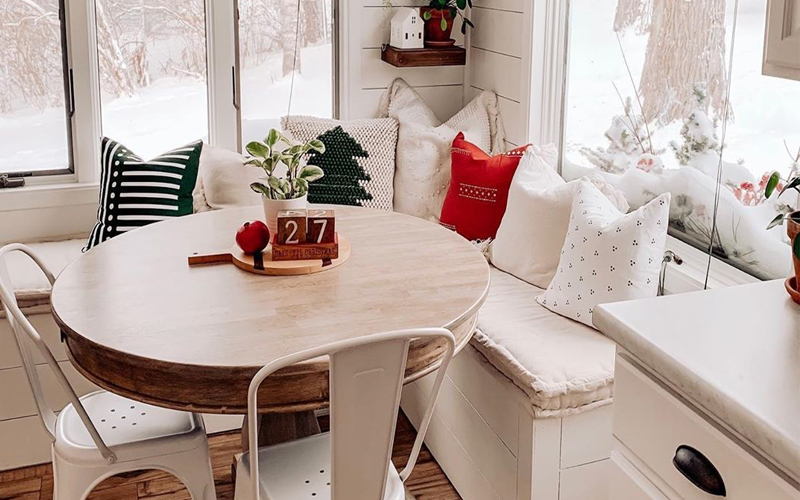 As this space is solely meant to have your breakfast, it needs to be casual. It should be so aesthetically designed that you can have a quick lunch after your work or breakfast before your children's school here. It can also be a perfect place to have an evening study session. Keep it subtle to make it more welcoming for everyday use. Pick some bright colors to add a fun element. You could also add the design into a wall to take the things a step further.
In total, it should be a good hangout place for your house with no hint of formality in it.