The mystical vibe in a bedroom is as important as it is in your living area. Colors are literally one of the most important aspects that you need to pay attention to while decorating your house. You might choose the fanciest furniture, wallpapers, and flooring but all of them will be in vain if the color theme of your house is not up to the mark. So, if you believe this to be true, the color choices of every room matter a lot and thus, you should pick them carefully. Keep in mind the kind of vibe you want to create and then choose the right tone. Any kind of color has the ability to energize and boost your mood or vice-versa.
Lilac and Lavender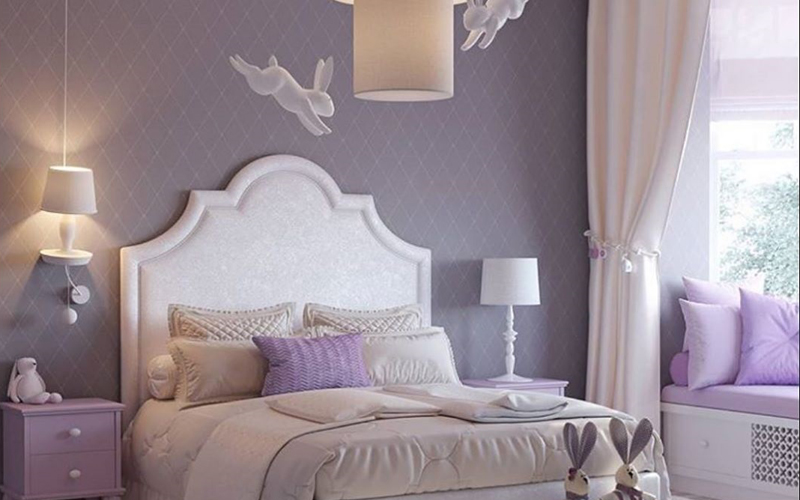 The best way to create a vibrant mood in your bedroom is to choose pastel colors. And when we talk about pastel colors, the first thing that comes to our mind is light shades of purple. These two shades with more or less equal amounts of warmth and tone are the best picks for your bedroom. They are neither too light nor too dark thus strike the perfect color balance in the bedroom. The bursting shade of lavender might bore you after some time but is you are someone who loves the idea of this shade, then you will love to have it in your room. On the other hand, lilac goes well with almost everything. These muted pastels are literally the most flattering tones you can have for your room.
Blush Tones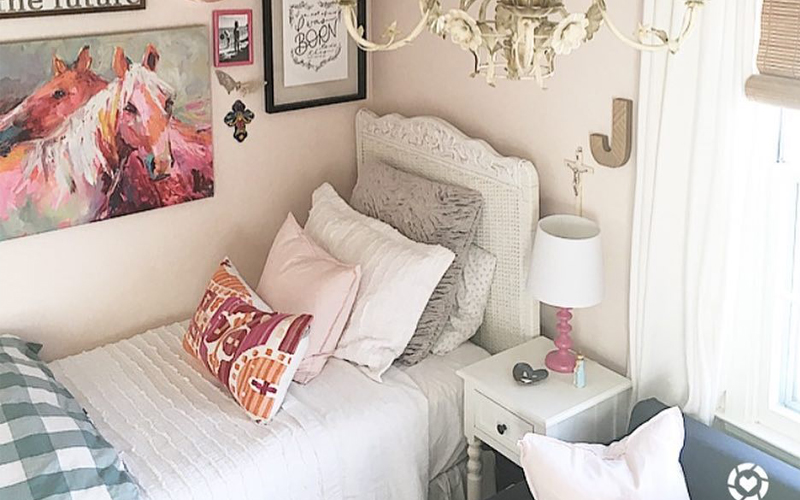 Blush tones are the most gorgeous feminine colors that you can pick for your bedroom. No matter what tone is your bed, the curtains, the furniture- this blush color actually goes with everything! If you have any speculations regarding this color, you can test it by adding it to one of the walls of the room. You should go for the lightest tones and make sure that there is enough room for light and dark shade transitions. The blush color is nothing but light shades of pink. It has whimsical features and thus makes for the most flattering color for your vibrant bedroom.
Mystical Ice Blue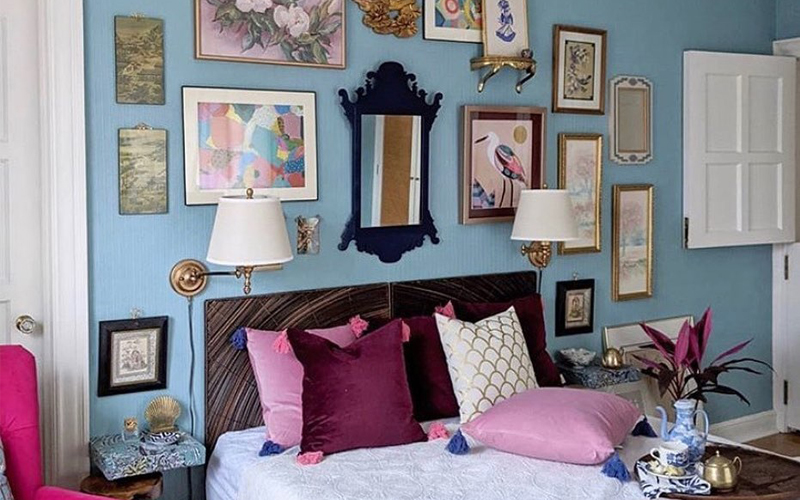 A soothing blue color is the most gorgeous color for all those bedrooms that need to be upgraded with a stylish look. The thing about blue is that there are just so many tones in this color alone that you just cannot choose one. But for soothing tones, you obviously cannot go for electric colors. That is why we have picked this ice blue color which is like a sky blue color. Imagine having this one in your bedroom- this would be the most dreamy color for your bedroom. Since this one has a lot of versatility and also has earthy qualities, this is well-suited for all those elegant bedrooms. The linen bedding and sheets should be picked in dark blue shades and a mixture of white for a mystical vibe.
Deep Marine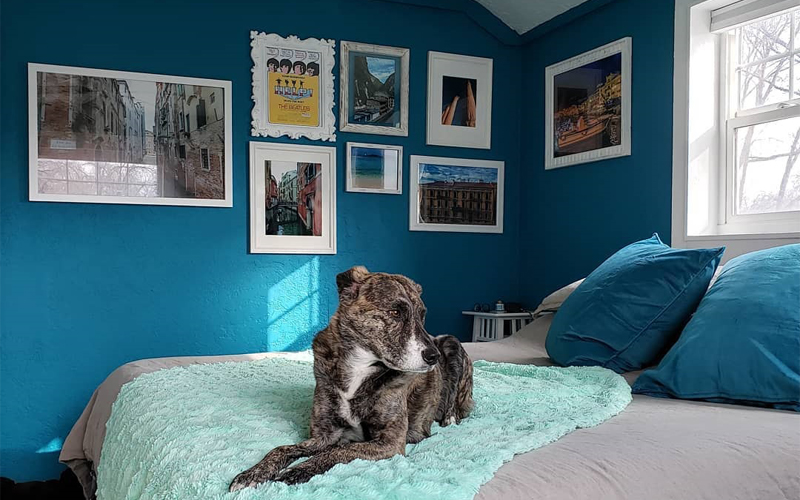 Talking about marine color, this shade has a lot of different tones that have come together as one to create one deep color. One minute you will spot a dark green shade and the other minute you will spot a blue color. These two colors are the most visible tones in a deep marine color. As the name suggests, deep marine color is like the color of the ocean- pretty and warm. As the ocean is a blend of many different tones, this color will definitely remind you of the earthly feels as well as nature's beauty. A deep greenish navy blue hue is the best thing you can have for a vibrant bedroom. Deep marine represents contrast colors perfectly and thus, you must add this to your room for the perfect charm.
Butter Yellow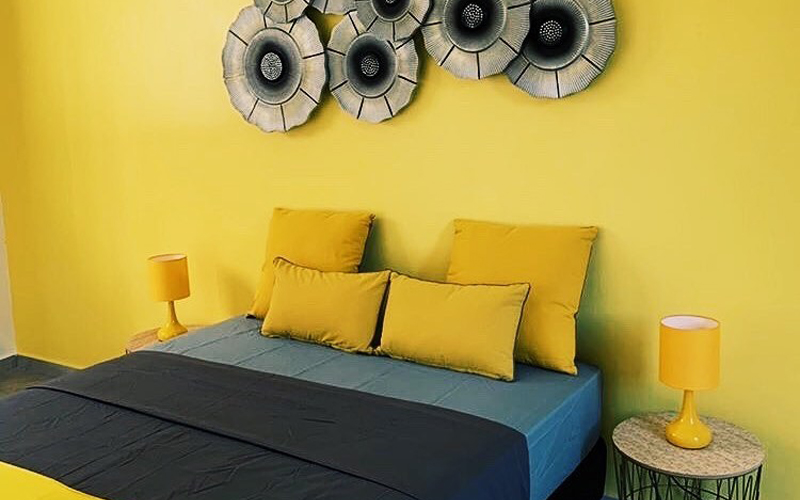 The last of the color spectrum for a vibrant mood is this yellow color in butter tone for the most flattering. The thing about yellow is that it can be picked in dark marigold tones and even lemon color. Whatever mood you want to set your room in can be done by this color in a jiffy. The choice is entirely yours! So, if you want to add contrast with this color, go for peach or light shades of red. Also, a butter yellow color has the perfect balance of yellow color and nothing can beat it. This finish makes the room look chic and fancy.