When it comes to different patio flooring options, there are typically a few options considered. And we have made your task easier to choose the best one among them by listing all of them below. Now it is up to you how you use them to give your outdoor surface a distinct look that reflects your personal touch. Just keep in mind that the material you choose should be in tune with the location of your patio, its size, and even your budget and personal preference. Keep reading the space below to know more.
Brick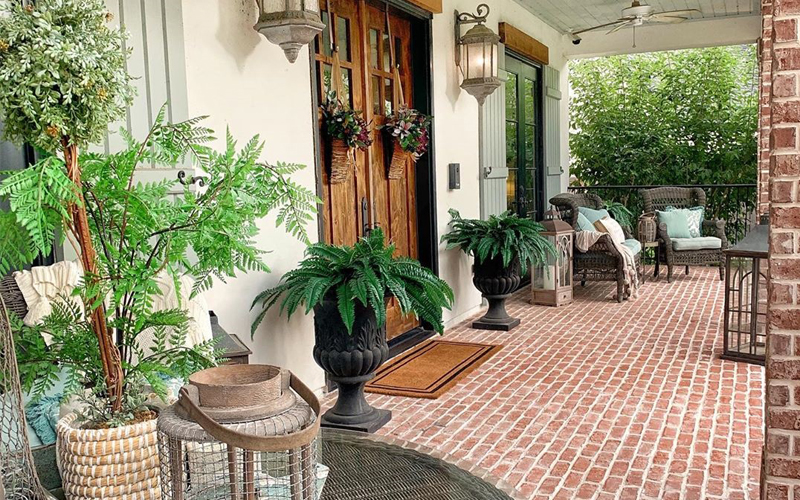 This versatile material is used for flooring in different areas of the house. Brick is a popular choice among many because of its sturdy properties. It gives your space a nice, clean and refreshed look that goes with many architectural and landscape styles. Many times, it is mixed with other materials as well but it itself is made of a mixture of clay combined with other materials. Use it for patio floors along the pathways or walls. They are also available in different bonds or patterns that provide different looks. Some patterns such as herringbone, jack-on-jack, and running bond are being widely used these days.
Tile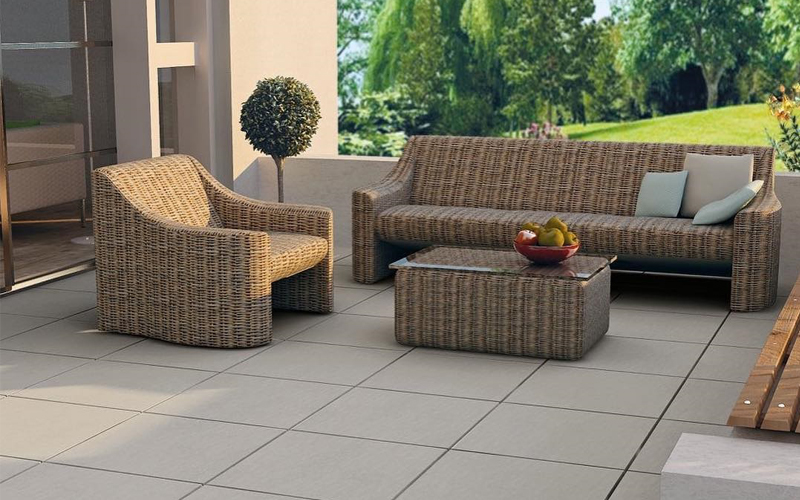 Another popular choice for patio materials, tiles. Tiles are basically available in two finishes, with first being the unglazed ceramic tile and the second being the glazed one. We recommend you to use the unglazed one for the patio materials as glazed ones tend to become slippery when it gets wet. They would create an unsafe environment, especially you have kids in your house. Use glazed ones with a smooth finish to add a decorative element in edges and accents. Be cautious to protect tiles from stains, wear and moisture so that they could sustain their natural color. Add sealers and coating to avoid any wear and tear.
The different kind of patio materials available are listed below:
Terracotta: Porous in nature; Have a rustic look; Suitable for a mild climate.
Porcelain: Stain Resistant and Tough.
Quarry: Textured tile; Uneven Surface.
Pavers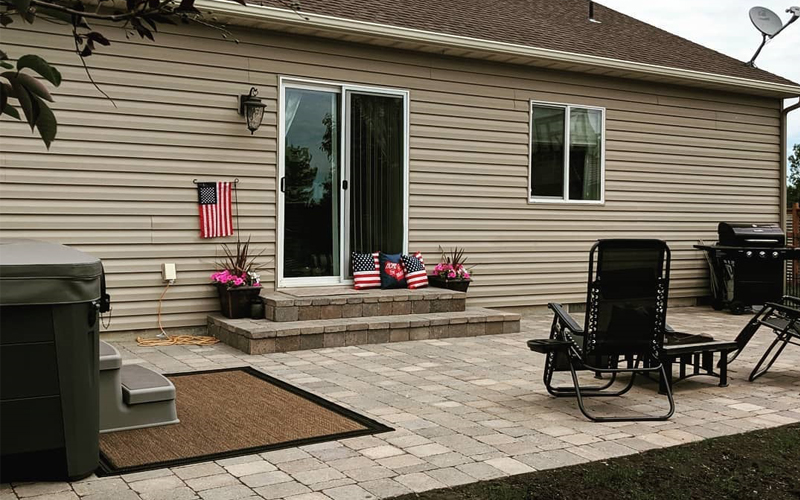 There was a time when pavers that are concrete materials were available in just off pink or blay gray colors. It gave an institutional look to the place wherever they were installed. But now they are available in more colors and textures that give a natural look. Some pavers are made in a way that they look more like cobblestones, cut stones or brick. The pavers that are available as interlocked don't need any gout or mortar as enhancers.
Flagstone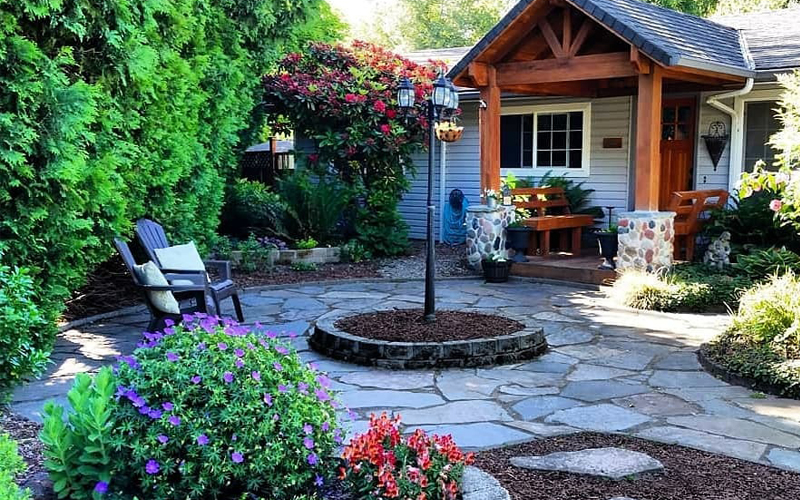 It is a favorite choice of many when it comes to patios and front entries. The best part about this material is that it is available in various colors and stones. It depends on the area where you live. They are mostly available in irregular shapes with a thickness of around 1-3 inches. You also need not worry when the surface gets wet as it has a slightly roughened texture providing good traction. Its different types include sandstone, bluestone, limestone, and quartzite. Different regions may call it with different names.
Cut Stone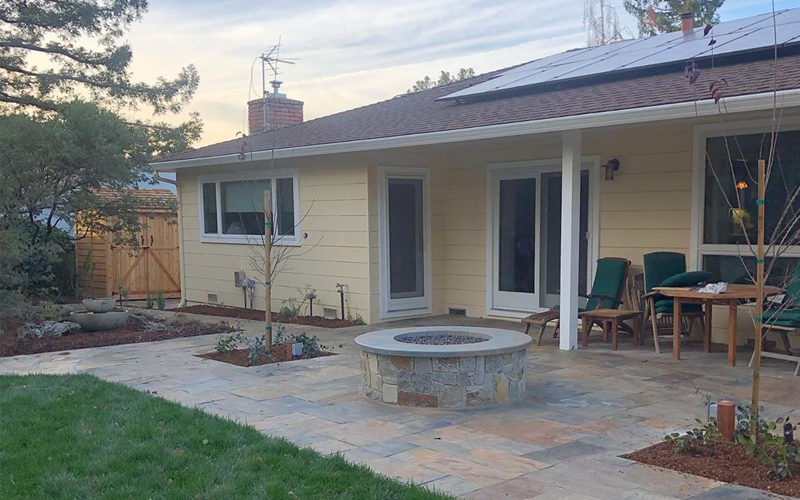 It is quite similar to flagstone but it is cut into square and rectangular shapes rather than being irregular. As evident from its layout and geometric form, it is used more in places that want to have a formal outlook. Also known as Belgian Blocks, they have square edges and smooth surfaces that can be laid in even rows with loose material filling the gaps. They are commonly used in small areas or as edging for other flooring options such as granite, flagstone or brick.