What does come up in your mind when you hear about coral decor? Maybe relaxing vibes, refreshing colors and airy textures. These things when combined create a totally beachy ambiance. It gives you a perfect summer vacation vibe no matter what the season is. You can opt for these decor ideas even if you live in an apartment in a city or a cottage on the lake.
Coastal Organic Textures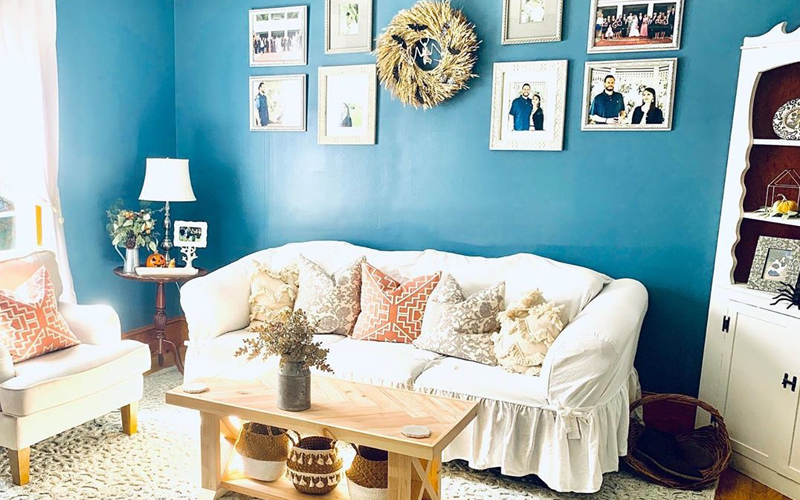 Try to add bold patterns, tropical colors in reclaimed materials like rattan, jute, and wood. The easiest way to add a beachy feel can be to transform your blank, overpowering wall by having the right kind of coastal decor. It can even change the most monotonous space into a place with sea-inspired creativity and a relaxing vibe. Get a casual seashore elegance by using different tribal patterns and designs.
Add some natural materials with the help of statement pieces. It can be anything from woven rattan to wicker baskets. You can get that coastal feel for your place effortlessly by adding earthy tones like browns, beiges, and whites with refined textures.
If you want to make your place feel light and airy as wood furniture or dark colors make it too heavy, you have the perfect choice of adding jute. It is a rough plant fiber found by the sea. You can incorporate them by having coastal lighting and even rugs.
Keep it Breezy
Create your personal island with summer vacation feels by giving an artistic touch to your place. Have a painting featuring a relaxed beach scene or wall art with minimal decor. Charm your guests by having a cool ambiance with splashes of airy, bright hues. You can even create a statement by adding accent pieces having simple monochrome beachy designs and light neutrals. They help in enhancing the coastal character you are looking for. Have casual lounging essentials like sea-inspired ottomans, poufs, and benches to make it easy for your guests to hand around and enjoy chic comfort at its best.
Get Nautical
One of the innovative ways to have a coastal feel for your space can be to have a nautical and marine-inspired decor for it. The thing we almost always neglect in our room while decorating it is its floor. It is probably the easiest way to have a beach styled home. Add a nice blue rug featuring fun patterns like anchors, ropes or stripes. Hang an old-fashioned wall clock to complete the look of a sea-inspired home. Try to keep it oversized. Elevate the look by having coral-inspired plain lamps, tables, and chairs with fine detailing.
Embrace Elegance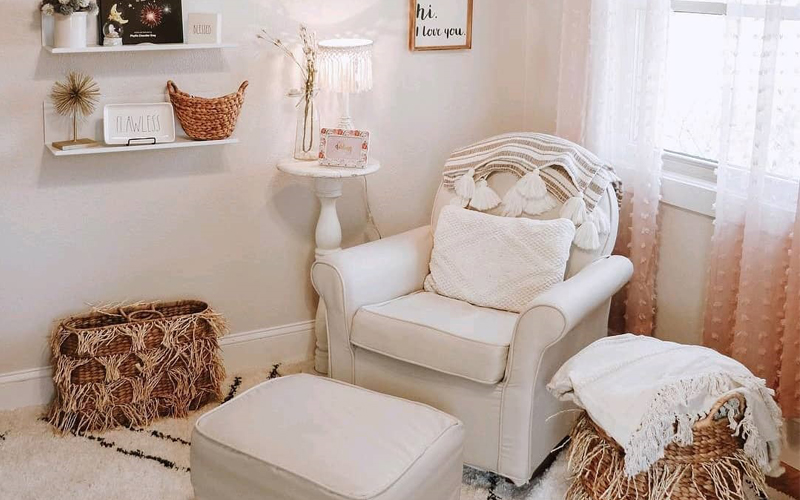 If you want something different from the casual coastal designs, and add glamorous details to it, elevate things to an elegant level by having an accent chair or a side table. You can even choose a sofa that has a perfect balance of color, design, and texture to maintain a chill yet graceful ambiance. Another good way to add elegance is to have a stunning mirror for your space. Look for one with natural detailing like one with a gorgeous pearl finish.
Borrow from Boho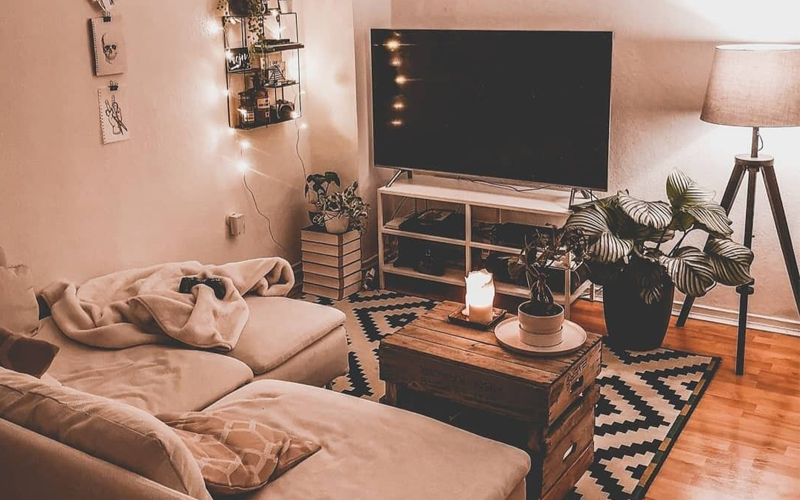 Create an innovative mix of fun boho vibes with coral-inspired decor. One of the easiest ways to incorporate it is through pops of unexpected patterns in subdues hues like off-white or beige in an area rug or a decorative box. Have some throw pillows with a neutral color scheme and some boho-inspired patterns like paisley or damask. Try to add some nautical colors to create a statement look. Make the whole look colorful by having fun rainbow candleholders or a colorful tealight as a centerpiece of a table. It can be made from reclaimed wood or rattan.