We all know how travel makes our mind free from stress and make us meet our authentic selves. Also, it deliberately makes us connect to the world and the universe as well, and moreover, it sets our minds free and also energizes our souls. On the other hand, our houses are where our heart lies. And this is because of the fact, that it is the ultimate haven where you feel comfortable, uninhibited, and free.
And that is why we are here providing you with some ideas that are great to decorate your home with the theme that we are talking about and that is travel. This decor will give you some wings to fly in the thoughts of traveling that will make you love traveling even more and at the comfort of your home. Also, these ideas will make your life a little easier to tackle as these will give comfort and will also release stress.
Hence, this is how you can Channel your inner traveler with these Travel-Themed Decor Ideas.
Add A Wildlife Mural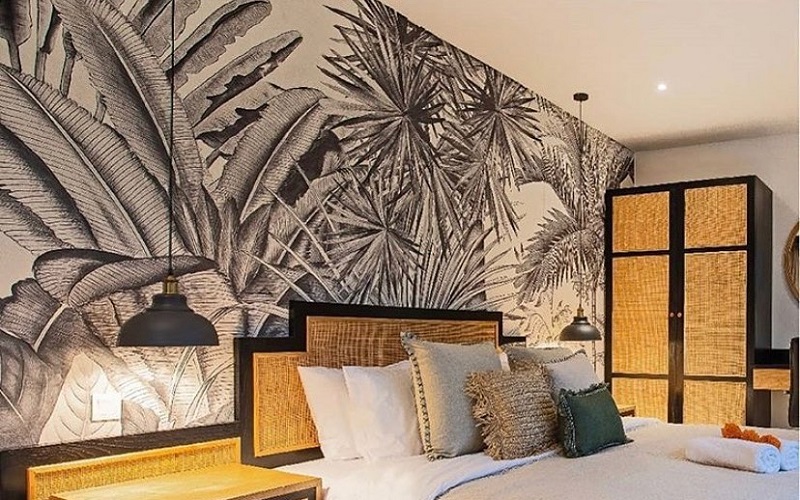 If you love Jungle safaris, then you can ignite your love for the same with this forest-themed mural and also with some rustic decor elements in your living room. The mural which is showcasing wildlife will bring a classic and calming vibe to your living room and will also become the focal point of your interiors. You can moreover add a solid wood coffee table with the form and shape of the log that adds more jungle vibes. The mural not only elevates the look of the area by several aspects but also helps to calm your mind and let that travel into the wild whenever you feel exhausted because of your work schedule and want to spend some time in the lap of nature.
World Map to The Wall of Living Room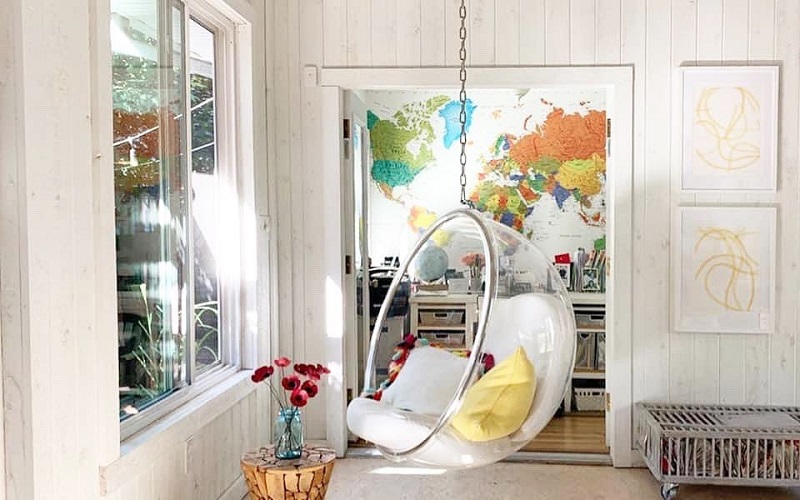 There are many travelers who feel that they belong nowhere as the whole world belongs to them. And if you connect with the same feeling then you must opt for a textured map on your living room's accent wall. Also, if you want to lend a piece of your vagabond soul to your home interiors, then this is definitely the best idea. Also, this can be an excellent way to show off your love for travel and it can certainly add a statement to your home interiors. You can also add a sectional sofa and a hexagonal coffee table to make a comforting aura in your living room and the whole house. Moreover, adding a floating shelf can be a great option as you can keep the accents you have bought from around the world.
Add A Beautiful Urban Jungle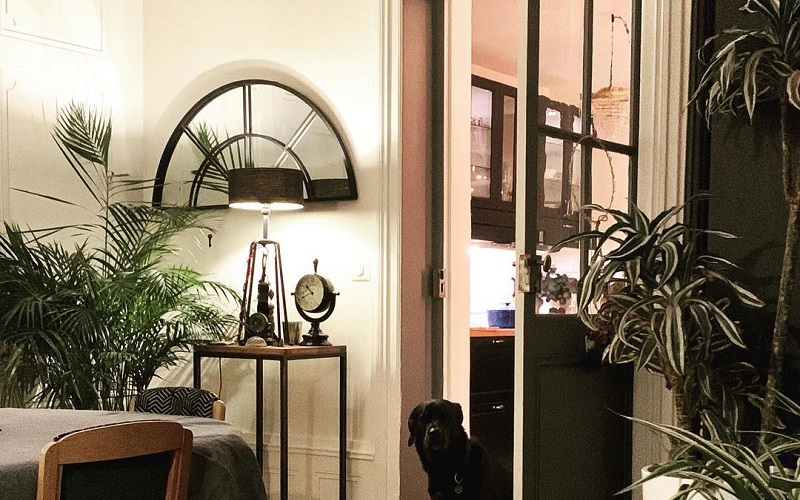 If you love nature and also, you are missing it, then this is the best idea for you. You can breathe in a tropical ambiance into your home. And along with that, you can enjoy some fresh forest vibe between the concrete jungle around you. All you have to do is just add the indoor plants and they will surround your space with the lovely lush green and will also offer a splash of freshness.  You can convert your backyard into this lush green forest and it would be excellent to spend some time with your favorite books, a cup of hot coffee, and sometimes to spend some fun time with your family and friends. Also, you can add a rattan sofa set with cushions for comfortable seating for people.
Add a travel decor to the bedroom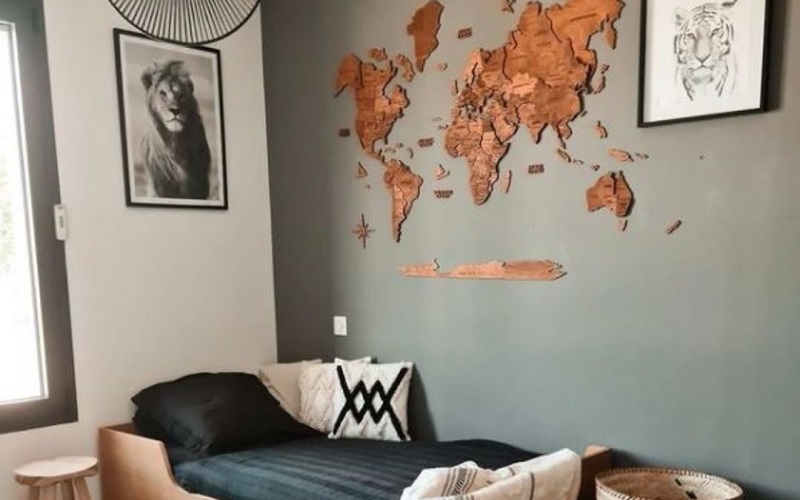 This travel-inspired bedroom decor idea is stylish, and classic and also generates some really fun traveling vibes. If you are some easy-going person or you have a teenager at home then this is the perfect idea for you to add decor into the bedroom. All you have to do is just select what you want to add, and we are there for it as well. However, you can choose some travel quotes for the wallpaper, a landscape, a city skyline, or a section of the world map where you love to go or the place that is on your bucket list. You can also accessorize your wall with some hooks to hang your bags, daily essentials, or accessories.
Hence, to channel your inner traveler, these are the perfect and the most ideal things you can do to your home. And you can go for one or all the wish is all yours.