Do you want to give a fresh brand-new makeover to the patio space? If yes, then it is the right time that you need to read this blog and learn about some fresh and up-to-date ideas that can help to lift the stylish look of the patio space. When it comes to outdoor decor will ensure that the design of the decor should be impressive enough to impress the person. Today, on this refreshing blog we have brought some luxurious and stunning ideas that you can try out for giving a minimalistic style fresh look to the patio space. So, if you are ready to give an impressive stunning makeover to the outdoor space then we have got some outstanding exclusive ideas that can make the space look more cozy, romantic, and appealing.
As we are talking about backyard decor well it is necessary to use natural items and even some fancy pieces and combine them to give an aesthetic look to space. You just need to relax and simpler read this decor blog and collect all the bonus ideas that can make your Patio space look more modernized minimalistic and stylish. So, have a look at the details that are shared below about stunning patio makeover.
All White Theme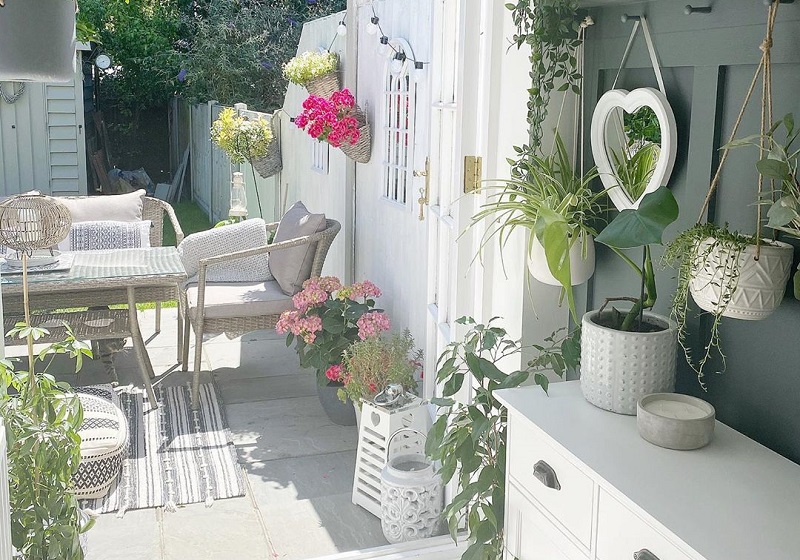 You can choose an aesthetic white theme to give a minimalistic style a subtle makeover to the outdoor space. You can play with white-colored furniture, flooring, and even with white-colored accessories to highlight the stunning look of the outdoor space. In the present millennial era white is one of the versatile colors that can make your outdoor space more magnificent and gorgeous to seek the attention of the people. You can use a white outdoor sofa, chairs, umbrella, and plain white cushions to highlight the sleek and stunning makeover of the patio space.
Install Firepit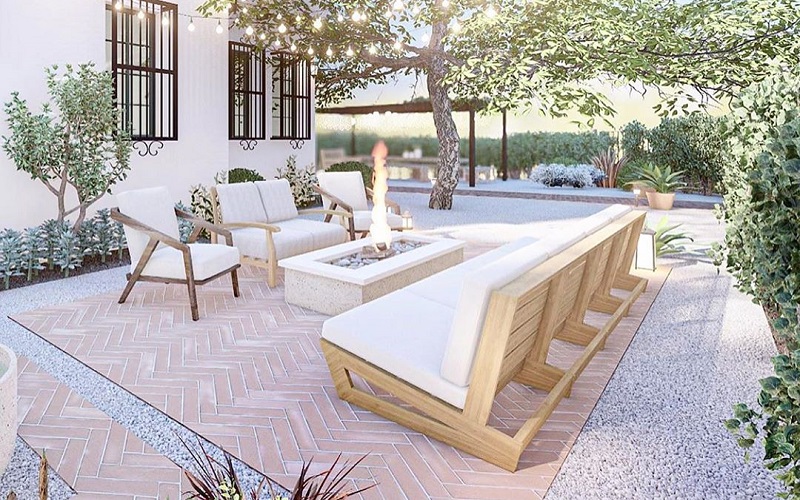 Well, your patio space can also be the best and cozy spot for enjoying dinner and brunch parties. You can install a custom fire pit in your patio space to make the entire area more stunning and impressive. During the winter days, you can also enjoy cozy bonfire time with your family members easily near the Firepit spot. And, yes, indeed, installing a Firepit in the patio space can easily boost the outstanding appealing makeover to impress every guest and family member with modern innovation.
Attractive Tiles Embellishment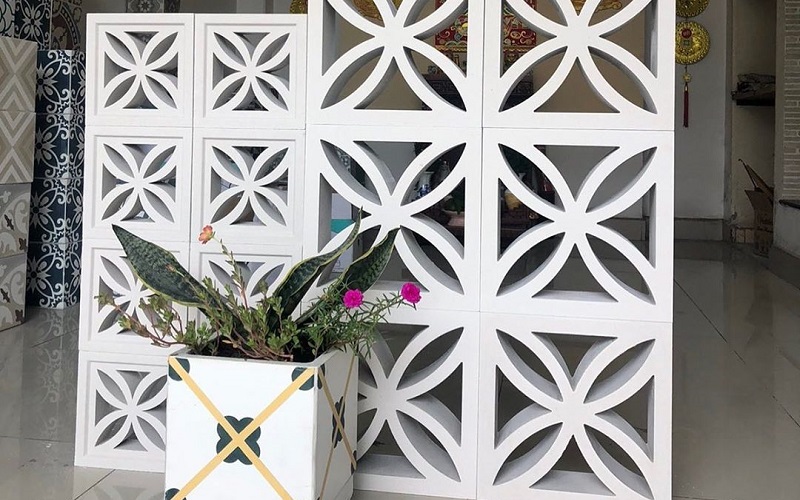 Using mosaic and designer tiles can easily lift the vibrant and whimsical beauty of the patio space. You can install beautiful mosaic tiles on the surface and walls to get that traditional exotic look of the patio. Moroccan designed inspired tiles or different shaped tiles can easily lift the fantastic makeover of the patio space to leave everyone speechless with its outstanding beauty of traditional makeover. Therefore, you can choose the best attractive and whimsical tiles and give a stunning makeover to the patio surface and walls.
Comfy Daybed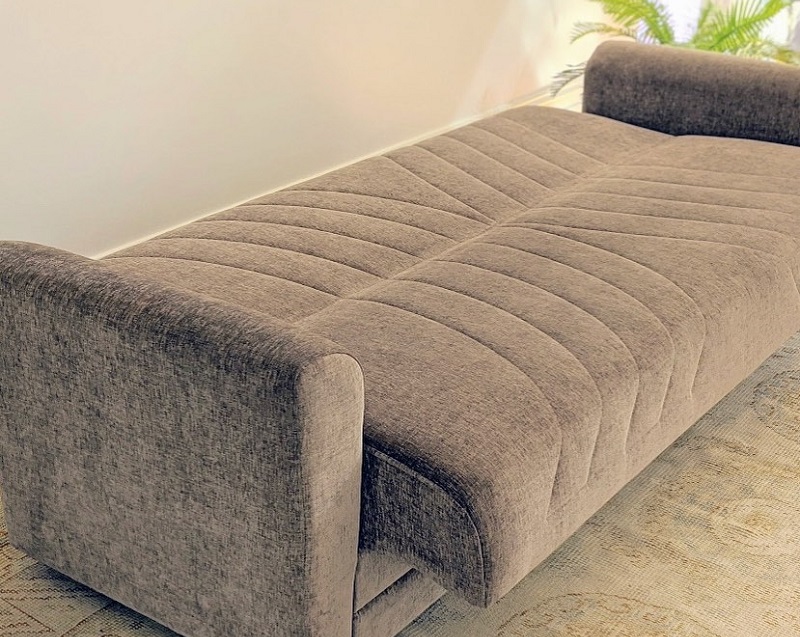 To make the patio look more dreamy and stylish, you can install or keep a daybed to increase the eye-catchy modernized beauty of the outdoor space. You can decorate your daybed with sheer canopy fabric, throw blankets, and spread cushions to make the space heavenly cozy to enjoy a relaxing time in the outdoor space. So, if you want to enjoy a relaxing Sunday afternoon in the outdoor area then you can just simply rest in your cozy patio daybed.
Well, these were some outstanding ideas and decor tips that you can try out for giving a smart stunning look to the Patio space to meet the aesthetics of outdoor décor. Hence, we hope that this article has offered you all the details regarding outdoor decor and if you want more information regarding interior styling then you can surely check out our website.